A gravity model of NSW will provide critical geoscience information to produce improved outcomes for state infrastructure projects and the management of natural hazards and resources.
Overview of the project
The gravity field across the surface of Earth is not uniform and varies with the distribution of the mass materials below ground. Specialised airborne gravity meters are used to accurately measure the Earth's gravity field. High-quality, high-density gravity data will deliver more accurate and consistent height determination from Global Navigation Satellite Systems (GNSS) positioning (including Global Positioning Systems, GPS) across all of NSW and will also be used to support productive and effective land management and technological innovation.
Benefits of the Live NSW Gravity Model
Benefits for the Live NSW Gravity Model project reach far beyond government. Having a highly accurate gravity dataset will also positively impact and improve:
Exploration and management of groundwater stores
Earthquake hazard detection​
Inform land use decision making​
Bushfire and natural disaster recovery efforts
Large infrastructure projects
Property, construction, agriculture, mining & surveying
Flood mapping
Future resource investment opportunities, potentially aiding regional jobs and economic growth across NSW
It will also reduce levelling survey expenditure across all three tiers of government.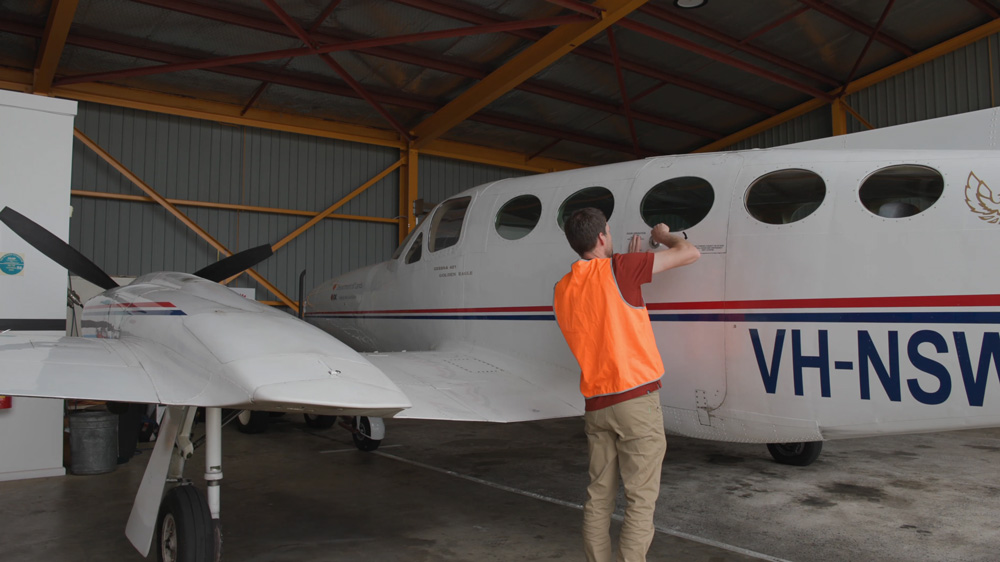 The Live NSW Gravity Model will cover the entirety of NSW with a geographic extent of over 800,000 km² and will deliver a new level of gravity measurement coverage and accuracy. The current dataset has distinct limitations, and includes a combination of land-based, satellite and airborne gravity data collected over several decades. Many of these datasets predate GNSS positioning (pre-1992) and are of low spatial accuracy.

A gravity model will permit easy and accurate height data capture, which will provide more accurate measurement and modelling of the terrain and water flow. The gravity data captured from this project will be used to create a much-improved NSW quasi-geoid model an essential part in determining 'real-world heights' using GNSS positioning (including GPS). A state-wide gravity model will significantly improve the quality and dependability of positioning for NSW, as well as helping to deliver an improved height reference surface that facilitates the development of a digitally and spatially-enabled society.   This model will form one of the critical building blocks for an accurate and reliable foundation upon which current and future 3D and 4D digital twins can be built.
Environmental impact and flight operations
The Live NSW Gravity Model will provide consistent high quality, high density (2+ km spacing) across the entire state, including 50 km off the NSW coastline. The gravity measured for the model is constant, meaning that it can be measured once and utilised forever, ensuring the model is future proof for years to come.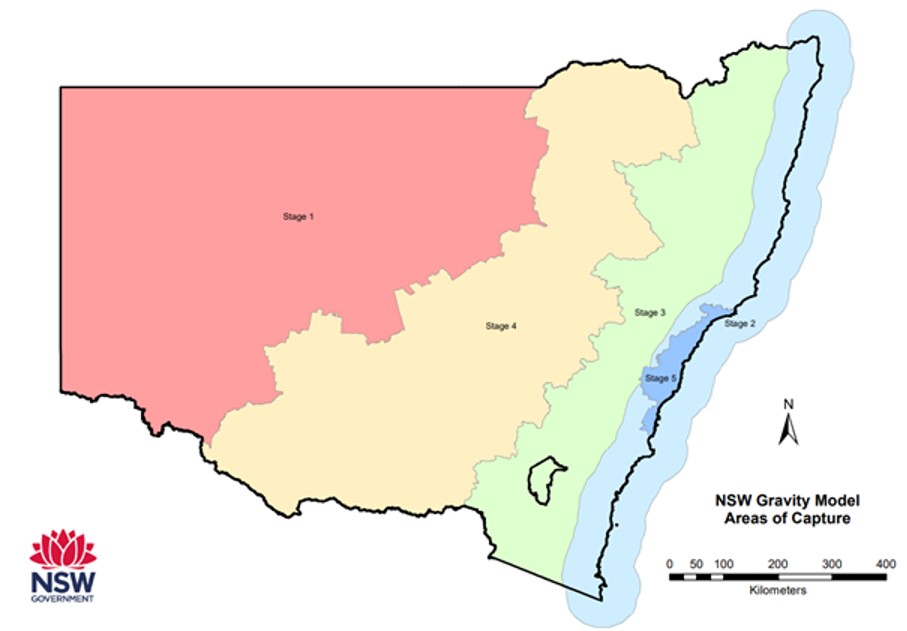 The Live NSW Gravity Model will be captured in five stages. An aircraft equipped with an airborne gravity sensor will fly lines in 2+km spacings across NSW measuring extremely small variations in the Earth's natural gravitational pull. The gravity measuring instruments are passive and do not emit any signals, or impact people, animals, or infrastructure.  All flying will be above the required height of 300 metres in populous areas, and 160 metres in all other areas, in accordance with Civil Aviation Safety Authority guidelines which are outlined here: Part 137 of CASR Aerial application operations | Civil Aviation Safety Authority (casa.gov.au).
Data availability  
The raw gravity datasets captured through the Live NSW Gravity Model, will be delivered through Geoscience Australia's (GA) online portal and Geological Survey of NSW's (GSNSW) online mineral viewer - MinView. Further, products such as NSW quasi-geoid model are available for the use of GNSS positioning via Geoscience Australia and DCS Spatial Services. Gravity data will be freely available through the NSW Government's open data platforms and licensed for public use. The data will also be included in the National Geoscience Database and data portals managed by Geoscience Australia.
FAQs
Live NSW Gravity Model FAQs.pdf (PDF 238.6 KB)