October 2020
DCS Spatial Services has been working with Geoscape (formerly PSMA Australia) on a case study demonstrating how we use their Predictive and Address API (application programming interface) products within NSW Point and Service Point.
Effective and efficient government service delivery relies on up-to-date, accurate and easily accessible address data. At Spatial Services we provide whole-of-government address management to other NSW Government departments and agencies which we facilitate through our products:
NSW Point – a real-time address validation service, and
Service Point – an anonymised transaction reporting service.

Providing an address is usually a prerequisite for accessing a government service. NSW Point validates addresses which customers enter in online government forms. Service Point anonymously tracks, maps and analyses where customer transactions are occurring providing analytics around where and when government services are being accessed.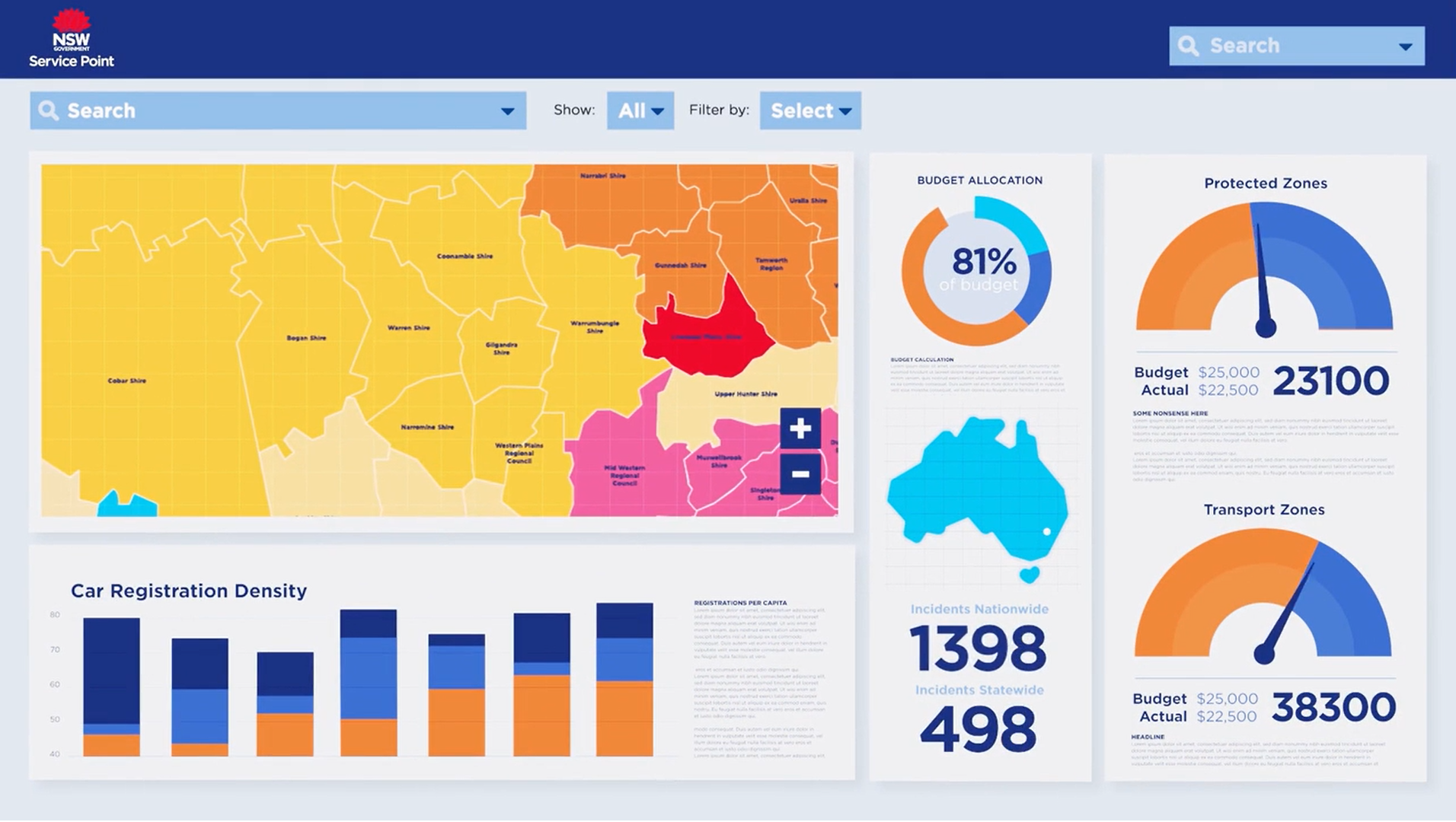 We have previously discussed how NSW Point and Service Point were used to develop dashboards for Service NSW to help small businesses impacted by recent bushfires. NSW Point validated addresses entered by applicants seeking assistance via the grants programs on offer. Service Point's interactive dashboards enabled Service NSW to see, in real-time, where assistance was required and prioritise services in those areas. Likewise, NSW Point and Service Point were used for real-time, location-based reporting of the take up of the Small Business COVID-19 Support Grant.
NSW Point and Service Point are enabled by Geoscape's Predictive API and Addresses API, respectively. APIs enable machine-to-machine sharing of data in the moment that it is required.
We have experienced an increase in efficiency and effectiveness of government service delivery as a result of the use of Geoscape APIs in conjunction with Service Point and NSW Point. Generally, the use of APIs can significantly reduce the cost and effort associated with development and maintenance of web applications that require data.
Specifically, the use of the APIs in NSW Point and Service Point has delivered important strategic and spatial capabilities including the ability to:
De-identify and spatially aggregate customer-government transactions to allow tracking and analysis, while ensuring privacy.
Map government service delivery in real-time.
Aggregate and map government service delivery locations to multiple administrative boundaries, including LGAs, ABS Mesh Block, localities and electorates.
When Government agencies utilise the NSW Point and Service Point services, they can quickly identify trends in transaction data without compromising the anonymity of the customer. The insights derived from Service Point are then available to inform the development of policy, enable improved government service delivery and facilitate a more strategic, customer-focused approach in the provision of government services.
Read more about how we are utilising Geoscape APIs within NSW Point and Service Point in the Geoscape case study available on their website.